Can you believe it's September already? Fall is upon us…a brand new season of beauty. Today also begins a brand new month of the Mark 4:30 Photo A Day challenge.  After completing this month's inspiration list weeks ago, I afterwards had a different thought begin to gently nudge, so at the last minute I made a change. Following this inspiration I created this new list prompted by something I've been focusing on a lot lately….rest.
One resource that's proven helpful in this journey to realize sustaining soul rest is Bonnie Gray's moving book, Finding Spiritual Whitespace: Awakening Your Soul to Rest
 . In honor of her heartfelt, inspirational words I've drawn September's photo prompts from scriptures that speak of stillness, silence, quiet, and calm. They'll be daily reminders to just breathe…inhaling peace, tranquility and rest so we can exhale stress, anxiety and restlessness…scriptures that teach and hopefully help us reach…rest.
To make things more fun and to help you stay focused on finding whitespace every single day, at the end of the month I'll give away a copy of  Finding Spiritual Whitespace to one participant who posts their own unique photos (no images from the web please) during September. I've found taking a photo each day in itself slows me down, helping me notice and take in the beauty that surrounds me.
As always there are no rules when it comes to what we "picture". Use the highlighted word(s) within the Word as inspiration or take a photo depicting the essence of the entire verse, which could make for some really beautiful photography this month! Grab a friend to play along too. It's fun to see what others come up with. If you're new to Mark 4:30 Photo A Day everything you need to know to participate can be found here.
Here's the "new inspiration" list followed by some suggestions to help you interpret the prompts in case you get stuck. Let's use our cameras to help us realize a restful September.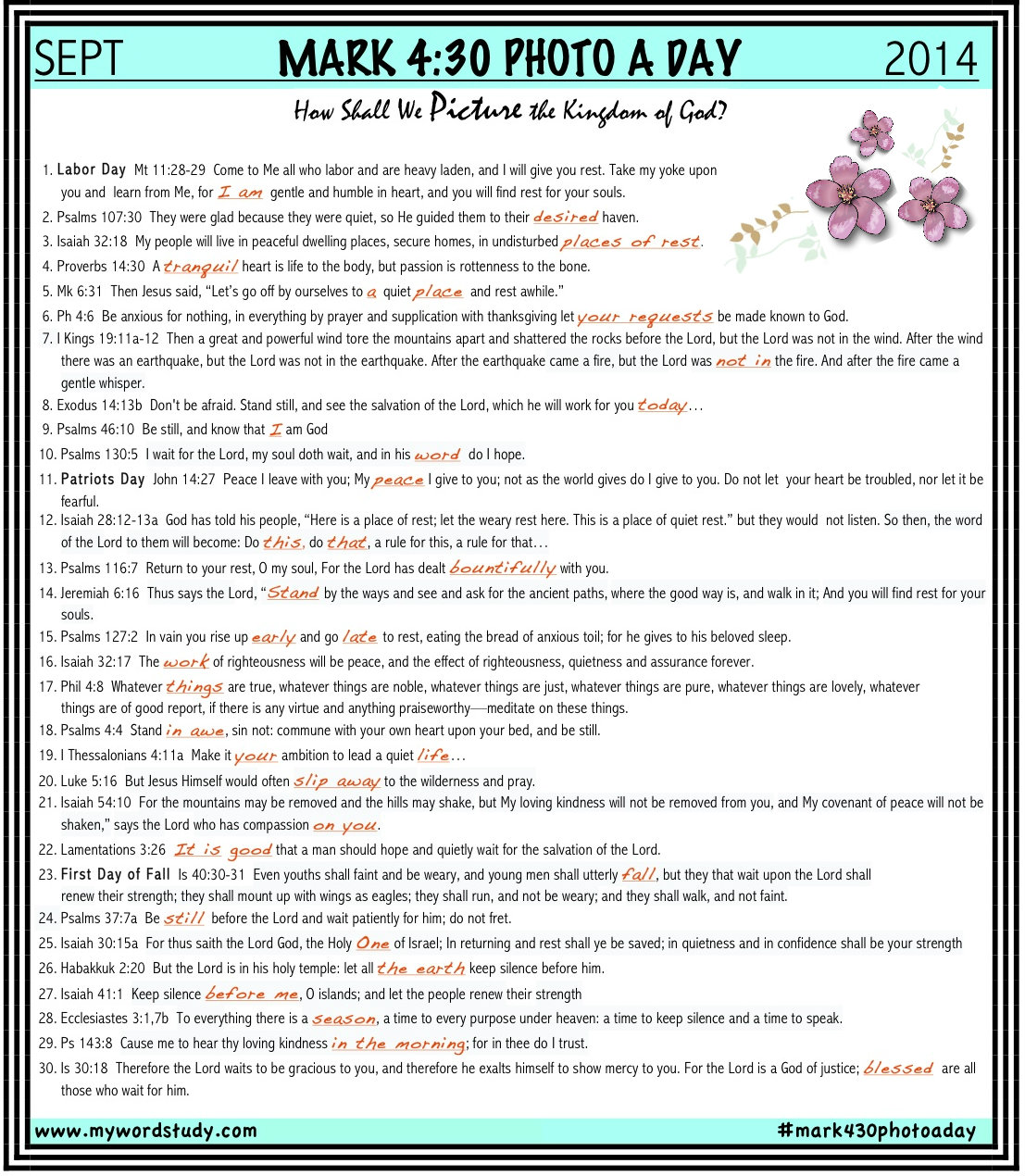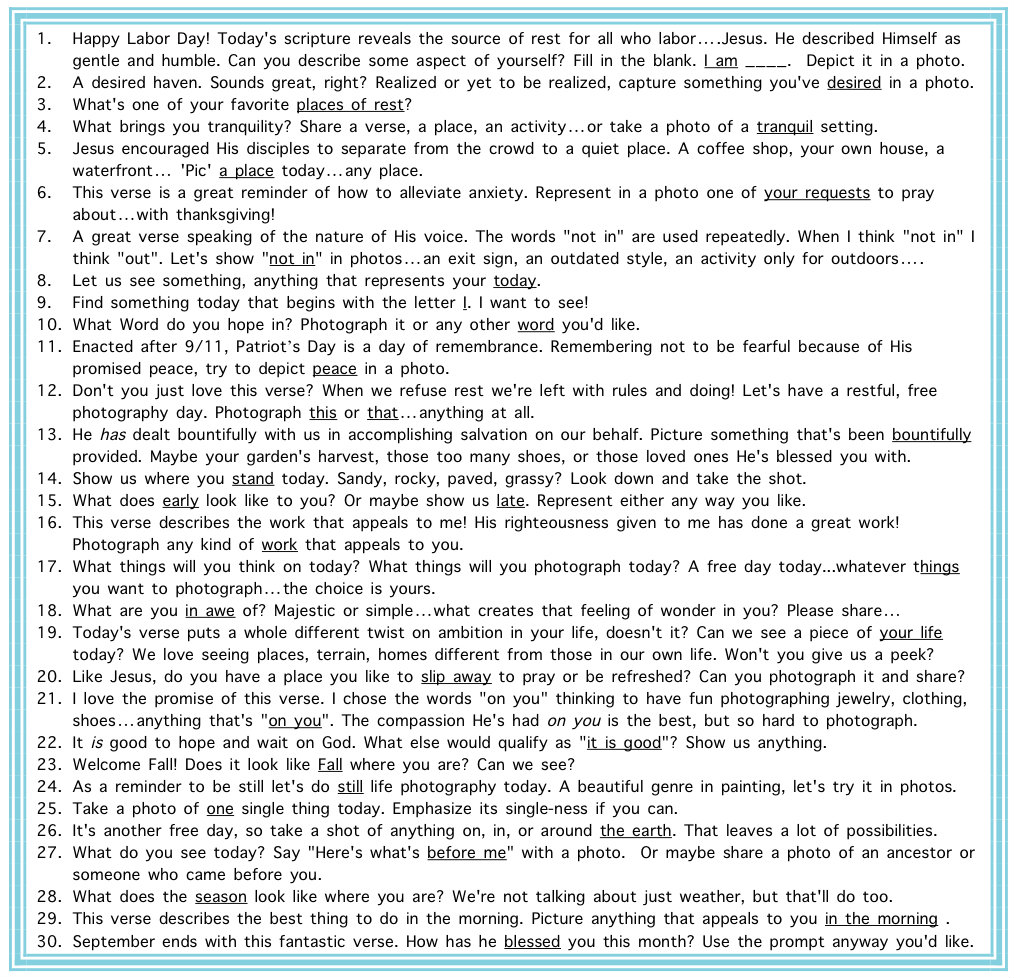 If you'll be posting your pictures somewhere besides Instagram let me know by leaving a comment or emailing me at lisa at mywordstudy dot com so you'll be sure to be in the running to win a copy of this terrific book. 
To learn more about the book go to faithbarista.com/finding-spiritual-whitespace/.com.
I linked this with the writers over at katemotaung.com, the new home of Five Minute Friday.
This post contains my affiliate links.